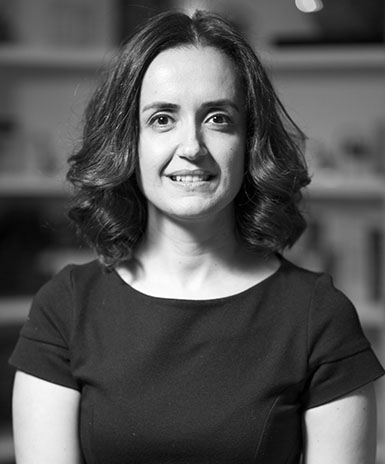 Başak YÜKSEL
Paralegal
İstanbul
---
Education
Manchester Metropolitan University (M.A., Public Relations, 1995-1998);

Hacettepe University (B.A. with major in English Language Translation and Simultaneous Interpretation, 1993)
Experience
Subsequent to graduation, Basak worked as an interpreter/ translator for YOK/ World Bank Industrial Project (Ankara). She was responsible to the Project Coordinator for written and oral translation of all appropriate documentation and operational activities and actively participated and supported international consultants and project officers in meetings with senior industry/education management, workshops with academic staff, simultaneous interpretation in conferences and seminars.
She has been working for Inal since 2003 and is a certified sworn translator. Her responsibilities include translation of all types of legal documents such as loan agreements, security documents, mortgages, shareholder / share purchase agreements, shipbuilding / yachtbuilding contracts, corporate authorities and legal evidence as well as laws and regulations, Court of Appeal decisions and other legal sources.
Her publications include the translation of the book titled "Innumeracy" by A. Paullos and her dissertation for her MA "Country of Origin Effects in the UK Clothing Market". She also contributed to the drafting of a preparatory book for an exam given by the Turkish government to determine English language levels of those intending to work in the public sector.
Memberships
Izmir American Collegiate Institute Alumni
Language
Turkish, English, French and Spanish