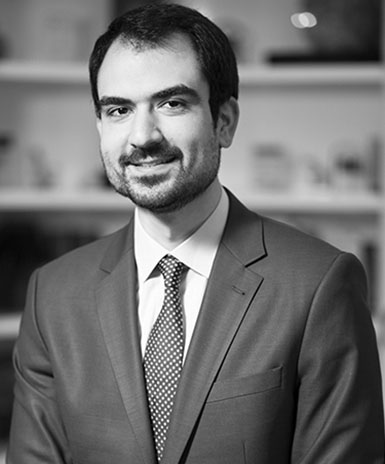 Yağız Berk OKAN
Associate
İstanbul
---
Admitted to Izmir Bar in 2011

Admitted to the Law Society of England & Wales in 2015

Education
Certifications
-"International Construction Contracts and Dispute Resolution Certificate Program – February 2015 - Istanbul: Certificate program on construction contracts, including FIDIC standard term contracts, and dispute resolution held at Istanbul Bilgi University.

-Cleantech Intellectual Property Seminar – October 2012 - London: Issues that a company which produces clean technology must consider in relation to intellectual property and trademarks.

-King's College London Negotiation Workshop – June 2011 - London: Training in negotiation skills and theory covering the Harvard Principled Negotiation model and the Three Tensions model.


Practice Areas
Maritime Law, Shipping Finance, Commercial Law, Investment Law, Construction Law, Energy Law, Commercial Contracts, International Trade Law, International Commercial & Investment Arbitration, Legal Negotiations

Memberships
Istanbul Bar Association;
The Law Society;
Young International Arbitration Group (YIAG);
Young Arbitrators Forum of the International Chamber of Commerce (ICC YAF).

Languages
Turkish, English and Italian